Golf Instruction At Ocean Isle Beach NC
Golf is a complex sport that forever challenges its players to get better. Requiring the right balance of mind, body and control to elicit the desired power and precision in every shot, a golf game demands personal attention to evolve. The Brick Landing Plantation staff offers guidance from trained professionals. Our three stage practice area lets you work on everything from putting, to chipping, to longer shots.
Individual Instruction
If you are just beginning to love the game of golf or are a seasoned player, our one-on-one instruction sessions are just what you need. The Brick Landing instructors will work with every aspect of your swing to improve power, accuracy and consistency. During your instruction you will enjoy the beautiful Ocean Isle Beach setting. Brick Landing's training focuses on all aspects of the course including the mental aspect of the game. Enjoy your time with us while improve your golf game in a scenic environment.
Group Lessons
Would you like to experience instruction with family and friends? Golf is always more fun with a group. Let our expert instructors work with your group to give you a great learning experience. Get all the attentive instruction that you would receive in an individual instruction with your family and friends.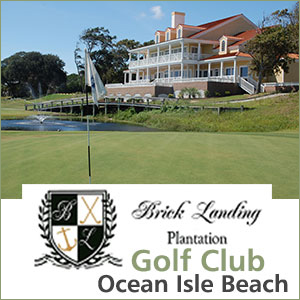 Junior Lessons
The Brick Landing teaching staff has expertise with all ages and skill levels. Every golfer has a different approach to the game and needs a unique coaching expertise. What is special about our youth instruction is that at the Brick Landing Plantation, they focus on all aspects of the game; be it excelling on the course or proper golf etiquette.
Lessons Contact
Email Trey, Golf Professional at [email protected] so he can set up a golf lesson with one of our instructors today!
Feel free to call the Brick Landing Pro Shop at 910-754-2745